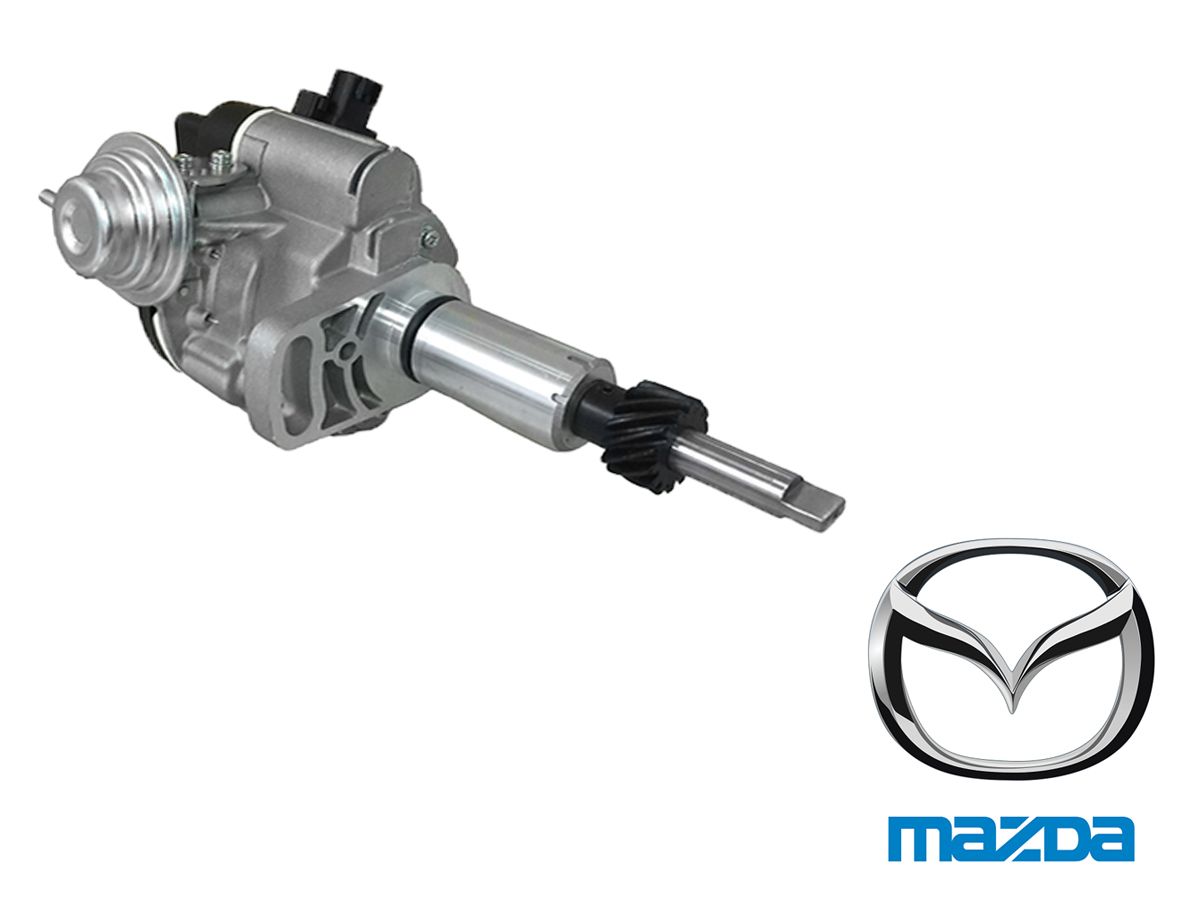 Distributor for MAZDA
MAZDA Ignition Distributors
The high quality Ignition Distributors for MAZDA cars, DAH KEE is your best choice.

DAH KEE specializes in manufacturing Ignition Distributors for aftermarket. We have complete and strict producing procedures to ensure our products' quality in hence all of our customers can receive the best quality Distributors.
---
If you have any inquiry of MAZDA series, please send Lester no. or OEM no. to DAH KEE to check!
DK Catalogue
Download It, Review Easily.

Download
Tell US What U Need
bigok@dahkee.com
+886 6 2601013
More Details
Distributor for MAZDA - MAZDA Ignition Distributors | Aftermarket Car Parts - Car Alternators, Car Starters & Car Distributors Manufacturer | DAH KEE Co., Ltd.
Located in Taiwan since 1984, DAH KEE Co., Ltd. has been an aftermarket car parts manufacturer. Their main remanufactured car parts, including Distributor for MAZDA, auto parts alternators, car starter motors and car distributors, which are ISO 9001 certified and performance tested. .
DAH KEE Co., Ltd. is an ISO qualified automobile components rebuilder who provides aftermarket service with alternators and starter motors for over 30 years. With the high quality policy, DAH KEE Co., Ltd. has well-established production system that manufactures and remanufactures alternators, starters and distributors for vehicles. Approved ISO 9001 certificate proved us a reliable consultant and partner of automobile parts supply. 100% tested Using high-tech testing machines designed by international company D & V Electronics Ltd.,
DK has been offering customers high-performance auto parts alternators, starters and distributors, both with advanced technology and 30 years of experience, DK ensures each customer's demands are met.