Best Sale
Ignition Distributor, Car Alternators, Starters & Components Manufacturer - DK
DAH KEE Co., Ltd. is one of the prime starter, ignition distributor, starter motor and car alternator manufacturers located in Taiwan since 1984.
DK manufactures and remanufactures ignition sistributors, car alternators and car starters for all car brands. ISO 9001 certified wholesale car distributors, alternator parts, remanufactured alternators, ignition distributors and more.
DK has been offering customers high performance and heavy-duty car distributors, car starters and the components, both with advanced technology and 30 years of experience, DK ensures each customer's demands are met.
Contact Us
Contact Information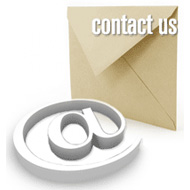 Contact us for full product information and friendly professional advice. Detailed product data sheets with specifications, drawings and prices are available for all models.

Any further question or suggestion welcomed!!
DAH KEE Co., Ltd.
Conatct Person: Sales Manager
TEL: +886-6-2601013
ADD: No.19, Wenhua 1st St., Rende Dist., Tainan City 717, Taiwan
For direction, please choose and click the location pin on the map
View
Dah Kee Co., Ltd.
in a larger map